This is part two of a two part series.
This post is for library workers interested in engaging with civic data partners. We wrote an earlier post covering the same relationship from the other direction – civic data intermediaries who are interested in getting better connected with local libraries.
Your library work probably already involves participation with community partners – and your engagement around civic data will as well. Having a network of strong partners is essential to building THE BEST civic data ecosystem. This guide is designed to help you initiate relationships with people and organizations that connect people with civic information and to become more active in the data ecosystem in your community.
As you think about who you might contact in your local community, begin by looking for those people who are already assembling data and working with data users. These people are often called 'data intermediaries'; not every community will have them, but if yours does, they will be the best people to contact first.
Wait… What is a Data Intermediary? ¯\(ツ)/¯
If you work in a library, much of what civic data intermediaries do will feel incredibly familiar to you! At their root, these are organizations or individuals who help people find, use, and apply public information. More specifically, The National Neighborhood Neighborhood Indicators Partnership (more about them in a minute) has identified three main types of intermediary activities (Hendley, Cowan, Kingsley, and Pettit, 2016):
Assemble, transform, and maintain data. This may seem, at first, just like the traditional collecting function of libraries. But with civic data, intermediaries often do some things a bit differently in ways that are helpful to know. While some data comes from publicly-accessible data sources such as the U.S. Census, intermediaries like Cleveland's Case Western Reserve University also often work with "raw" administrative data generated by business processes within state and local governments. Data like these are not always open, and not always accessible to a general audience in its original form, so data intermediaries often work to combine data from multiple sources, or otherwise transform data. In Denver, the Shift Research Lab has built Community Facts, an interactive website enabling users to view community indicators for neighborhoods across the region.

Disseminate information and apply the data to achieve impact. A very basic level of disseminating information is to publish it online. You can get a sense of the current state of civic open data publishing in the United States through the US City Open Data Census website, run by the Sunlight Foundation, Code for America, and Open Knowledge International. Much of this data is available through city-based portals. But the work of data intermediaries often goes further, to make the data more applicable to specific users. Many publish paper reports with relevant community data. Some intermediaries build web-based tools that enable users to query and download data, create interactive maps and generate data visualizations. Intermediaries also collaborate with local partners to use data to inform conversations, influence policy, and improve communities. Partners of data intermediaries often include local government staff and elected officials, community and nonprofit organizations, community activists, journalists, and university researchers. The Children's Trust, the NNIP Partner in Miami, holds community engagement sessions with parents, teachers, and other community stakeholders to share the neighborhood-level results of the kindergarten readiness tests. Together, they explore root causes, implications, and potential responses to better prepare their kids for school.

Use data to strengthen civic capacity and governance. Data intermediaries help build a community's capacity to use civic information. Through training and technical assistance, intermediaries can help local stakeholders apply data to their work – aligning with information literacy efforts in libraries. The Baltimore Neighborhood Indicators Alliance trains librarians at the Pratt Library to use community data so they can help residents answer questions about conditions in their own neighborhood.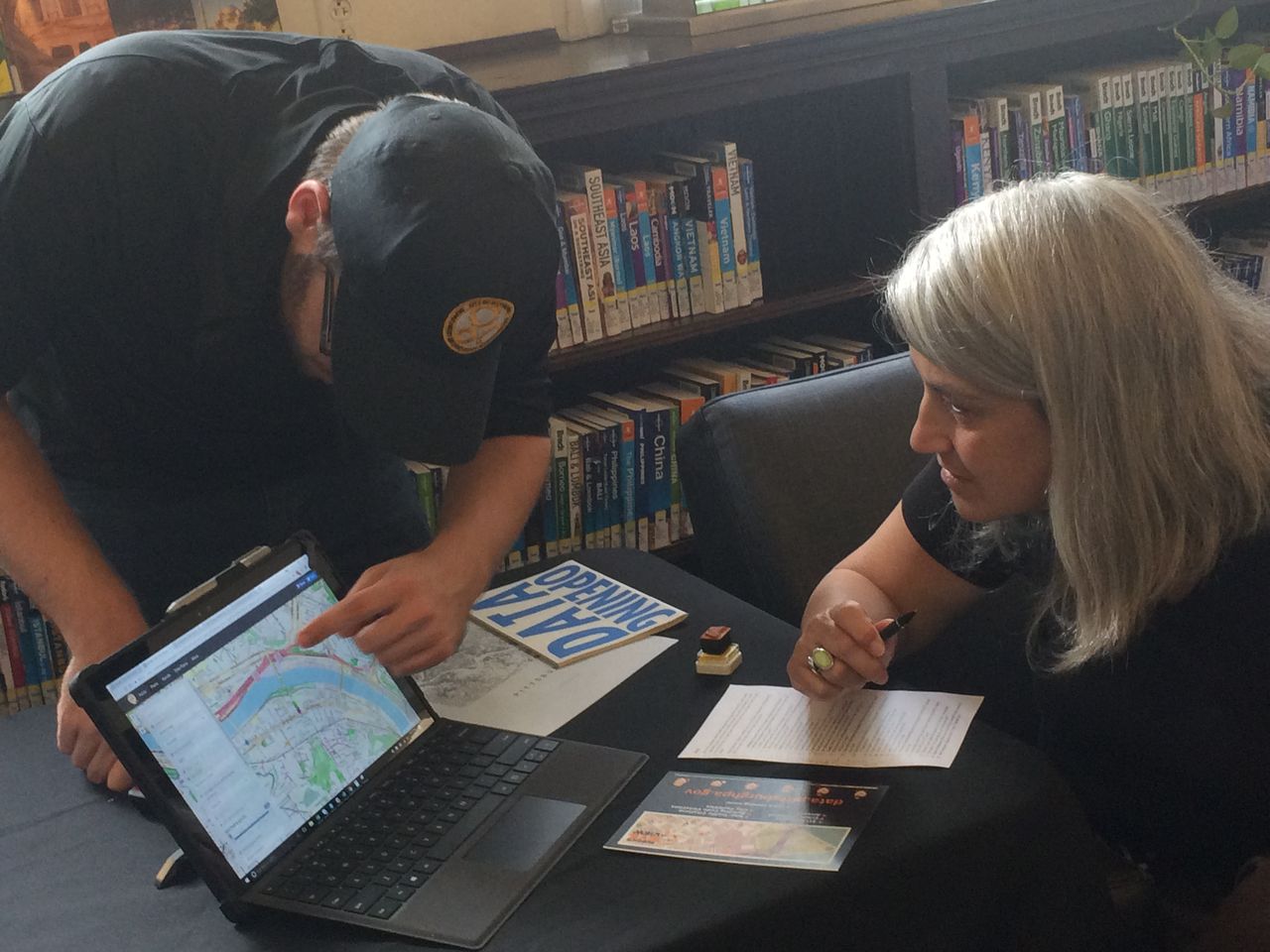 What Can Libraries and Civic Data Intermediaries Do Together?
Lots of things! Our previous post detailed many examples of library and data intermediary partnerships. We'll repeat a few of those examples here, but we encourage you to read the whole post for more, including a discussion of how these partnerships can benefit the library.
Public Library
Academic Library
Now you know all about data intermediaries and how you might work with them. You are ready to dive into this space! Before you begin, get a handle on what is going on at your own library. Are people already working on projects involving civic data or engaged with civic partners? Can you join forces and become an unstoppable library team?
Who Are the Data Partners to Connect With in Your Community?
We've already mentioned the National Neighborhood Indicators Partnership (NNIP), which is a collaboration between the Urban Institute and organizations focused on connecting people with community data. Check the list of NNIP partners to see whether you have one in your area. Even if there is no NNIP partner in your immediate region, your nearest one may have recommendations on organizations in your area that are fulfilling data intermediately functions.Feel free to ask the Civic Switchboard project team to help you connect with your NNIP partner! The Civic Switchboard project team includes Kathy Pettit, Director of NNIP, and other team members function as Pittsburgh's local partner.

If there is no NNIP partner in your area, there are other offices and organizations that are likely working as an intermediary (at least in part) and might serve as initial contact points. Consider reaching out to:

Local government: Your city and county governments collect and use data – all day, every day – and they may even be making it public! If you have a connection with someone who works in local government, ask for their thoughts on ways to connect. Some other offices/positions that would be likely suspects include:

Designated open data team member
Planning department
Geographic Information System (GIS) staff

University Units: Academic institutions often engage with civic data and community partner groups through research, community service and coursework. If you already know somebody at a local university - engage them first and ask for their assistance connecting with their network. Potential contacts at a nearby university may be found in:

Urban research centers
Community engagement or extension offices
Schools, programs, and departments that use civic data (Information Science, Public Health, Social Work, Public Policy, etc.)

Look for civic tech groups in your region. Many cities have a local brigade in the Code for America network or other informal community-oriented technology groups. Search for some combination of "civic", "data", and "tech" on Meetup or Eventbrite.
The State Data Center Program is a partnership between each state, Puerto Rico, the District of Columbia, island areas, and the U.S. Census Bureau. The Data Center program makes data available to the public through state agencies, libraries, and regional and local governments. A listing of participating agencies can be found on the Census Bureau's Website.
Local nonprofits or civic organizations often work with data to inform outreach, target practices, and better know the communities they serve. Local foundations may also be supporting data work to support local nonprofits and could have insight into the local civic data scene.

If you have explored your civic data ecosystem and found that there is not a lot happening in your area, bend down and kiss the ground! You have the opportunity to start something extraordinary. You can start to bring people together to talk about data with an eye toward developing shared best practices. One way to bring people together involves inviting a speaker from a nearby community knee-deep in data intermediaries or hold an open data conversation to connect with potential allies. You might even consider holding a training session on federal data tools, or even an informal hack night using whatever community data is available to you. These types of actions and activities will help you see who else is interested in using civic data in your community, and (importantly) give you a chance to grab their contact information. These types of convenings may also reveal some players/things going on that you missed in your original scan.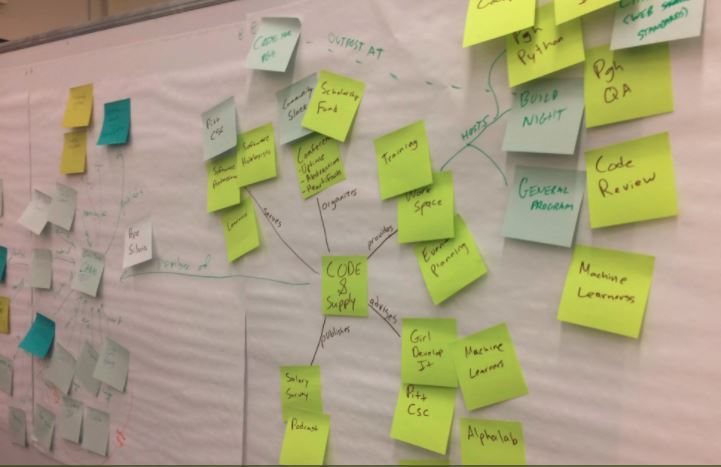 You can always get in touch with us (Civic Switchboard project team) for a friendly chit chat and advice.
Finally…
How did you connect with your local data community? Did we miss other avenues of engagement? Has something worked (or not worked for you)? Let us know! Send us an email or find us on twitter.
Look out for an application to pre-conference workshop at the upcoming NNIP meeting (May 2018) in Atlanta! We'll be looking for teams of a data intermediary and a library partner at varying points in their civic data journey. We will be offering stipends as well as covering a limited number of complimentary registration fees.